8 Tips to Entertain Kids Every Season
As technology continues to entertain children, it's time to bring back the old-fashioned fun. There's nothing wrong about iPhones and video games, but being glued to them for like 2-8 hours ain't just right. As parents, it's your role to be a good model to be followed by your children. Guide them to do what is right and avoid what is wrong. We know that taking full custody of your children can be a bit challenging, but trust us, you'll get the hang of it. First things first, when you're trying to entertain your kids, you have to be prepared for the surprise you're going to show your kids.
We have prepared these 8 ideas that you can choose from, we have made sure that these activities won't cost you much, but rather provide you with a lot of entertainment. So, turn off that TV and another electronic gadget, go out and have fun with your kids. One of the most important ingredients in making your kids happy is by providing them rich experiences that they will treasure forever. You don't have to be the type of parent who gives it all- we're not after raising a spoiled kid, but rather a child who understands and feels Mother Earth.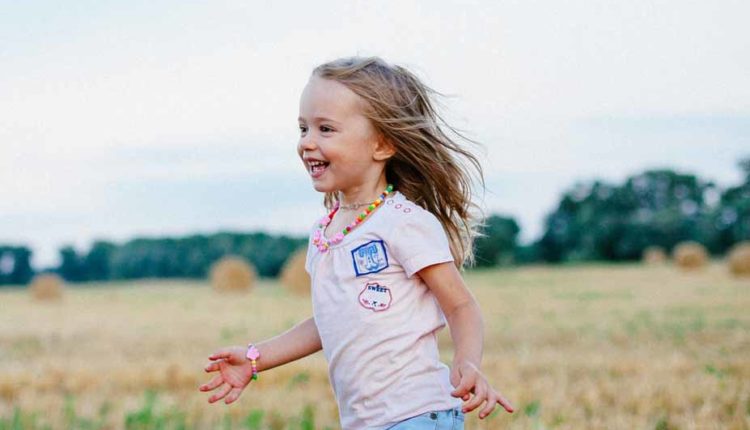 Idea #1: Treasure hunting
For kids aging: 5+
What will be the treasure? One of the most exciting parts of this game is that you can decide whether what type of price or treasure you'll set up. First, you have to think of the clues that will lead you and your kids to the hidden treasure. You can have a clue written on walls, stairs, basement, trees, garden, and other spots that you can think of. You can also hide treats in every clue with written: "Prepare for a bigger treat." This will serve as a motivation for your kids to find it. Just try to come off with ideas that would bring them to the price. We're quite sure that you'll have an amazing day with this idea.
Idea #2: Hola, Bowling!
For kids aging: 6+
Are you ready to have more fun? Wear your fancy shoes- let your kids try and score a strike. We're quite sure that's there is an available alley in your country, and we're sure your young ones would enjoy this game. If they think it's too tough for them to handle bowling, they could put bumpers down the gutters to make the game a lot easier for them. This will be an amazing activity to do together during weekends or when you feel like you to relax with your kids.
Idea #3: Make a map together
For kids aging: 9+
Get their imaginations run wild. They could draw legends for houses, stores, and parking lots. This will be a great way for them to recognize different shapes easily. Let them imagine that they are pilots who are looking above and who are trying to draw a map of your town or city. Though, it's not easy as it may sounds. We're quite sure that you'll get the hang of it, it's also a great way of bonding with your kids.
Idea #4: Let the Karaoke Competition begin
For kids aging: 8+
Encourage the Ariana Grande or Drake spirit in your kids. This would be a fanatic SingStar activity, which you and your family will surely enjoy. It could even be more entertaining when you have snacks to share with. So, get your sofa ready. If you feel like you need to purchase one, you can check out several toddler sofa reviews for you to end up with the best one. If you're not good at singing, feel free to show what you've got to your kids. After all, you're not there to prove that you have an amazing singing voice, but feel the day with your kids. When it comes to entertaining kids, parents have to own the stage.
Idea #5: Bring them to the spotlight
For kids aging: 6+
Kids are naturally creative, let them play princesses and princes in a castle that they have made themselves. This might cost you some bucks for the lights and curtains, but it will surely help your kids in practicing their speech and other skills. You can invite the whole family to serve as their audience during their play. This will surely bring a lot of fun to the family. Don't forget to appreciate your little people's performance- give them a warm hug and resounding applause.
Idea #6: Knit and stitches
For kids aging: 7+
This idea would work best for girls, if your boys would be interested- they can do this one as well. This is to keep them busy and let them form things by knitting. Be sure that you provide them with tips for beginners so that they will guide every step of the way. If you haven't done it yourself, you can do some research about it. It's quite easy, so there's nothing to worry about.
Idea #7: Visit a pond
For kids aging: 6+
There's nothing better than getting to know Mother Earth. You can visit your local pond and spot some fishes. Your kids will surely be amazed of the things in there. You can sweep the net and look for the nearest pond. Your kids will thank you later!
Idea #8: Play Poohsticks
For kids aging: 4+
If you haven't heard of it, it's an activity that has becomes a worldwide phenomenon in which you throw the sticks on one side of the river with a bridge; then, you and your kids will have to rush to the opposite side and see who reach their first. Is it you or the sticks?
These ideas will surely give you a lot of fun that you'll always remember for the rest of your life. The most valuable things in life are free, like health and happiness. No one can buy your happiness; it is engraved deep in your heart. Encourage your kids to feel the fun with you, pick one or two from these ideas, and start planning!