7 Things to Consider Before Buying an RC Car: Guide for Beginners
To give our reader a quick overview, there are different types of RC vehicles, which made for a specific purpose. An RC battle car, for instance, is made for combat and shooting. On the other RC stunt cars made for making spins, stunts, and hill-climbing, which will be amazing to look at. There are also cars for racing like buggy cars. Rock crawlers are best for rocky terrain. On-road cars are best for asphalt or carpeted surfaces. On the other off-road vehicles are made for rough and rocky terrains.
It's always important for you to understand the importance of knowing the different types, so you will not get lost when you are choosing your first or next RC vehicle. There's no need for you spend thousands of dollars, just to get started playing with RC cars, sometimes what you need is the knowledge so you can buy the right one that fits your needs and budget.
1. Cost
Brushless motors would cost more compared to the brushed motors since they can run fast. A car that can run fast requires a player who is good at controlling it. Beginners are advised not to go cars that are too fast, since they may end up crashing or breaking. It will be best to take it at your pace, not to mention that cars who run faster can cost more since they have more powerful motors and engine mechanisms.
Just do note that you don't have to go beyond your budget, believing that it will help you end up with the best one. Sometimes, not all expensive RC cars can run good, and cheap RC cars can beat the brush by its performance. The best advice we can give is to do your research and buy the product that suits well the budget that you have.
2. Brand
You can't skip the process of checking the brands before buying the product. The name itself can tell you much about the quality it can give and the performance it can do. Being in the industry for years, these are some of the brands that bad boys in the RC era. Tamiya- If you have been checking a lot of RC cars before or even have joined a forum to discuss ideas, then you probably have heard of the Tamiya brand.
To put it, they make the best infrared (IR) RC cars, which have cool features and easy to control. However, if you're the type of RC driver who prefers to purchase cars online, the Tamiya brand is difficult to find online, unfortunately. Heng Long is one of the top leading brands when it comes to high-quality RC cars, but they can get quite more expensive because of the features and the hulls that come with it. Teigen is also a trusted brand; if you find it hard to find them online, then you can check your local stores and see if they have any of the top leading brands.
3. Body
There are mainly two different types of bodies that RC cars have, and these are Metallic and Plastic. Metallic-bodied RC vehicles can be more expensive because of their material. However, they might move slow, considering its weight and size. Plastic-bodied RC vehicles are flexible and light. Thus they can run faster compared to the metallic-bodies one. If you need a durable one, then you might want to go for the metal. On the other hand, if you're the main purpose is to use a vehicle for racking purposes, then you will have to choose the lighter one.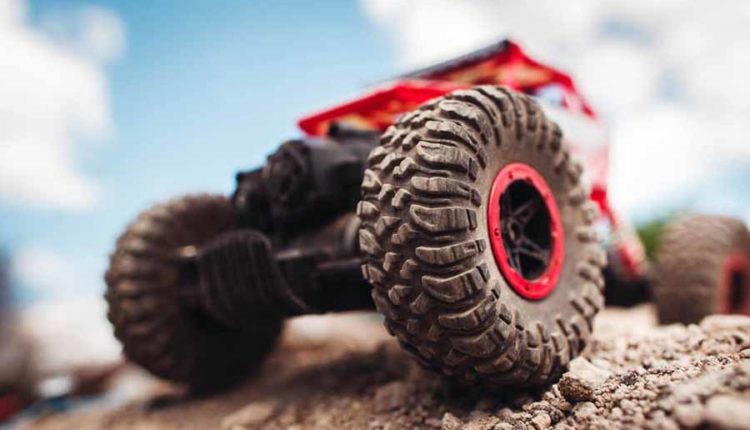 Both body types are customizable, which means that you can buy some paints and stickers and use them to design your RC car uniquely. Some combat RC drivers prefer their battle vehicles to be "camo" painted, which is understandable. Racers also want their vehicle to spot during the game easily, so being able to customize an RC vehicle is an important thing to consider. On the other hand, if you don't want to extend your expense in buying paints and stickers, then you can do some extensive research to find the perfect color, look, and pain that you are looking for.
4. Artillery.
If you are using the RC car for combat purposes, then you need to consider that your RC Tanks That Shoots bullets or explosives. On the other hand, if you are using it for racing purposes, then there's no need for you to think about its firing options.
5. Realistic features
The smoke and the sounds are just some of the necessary components that make an RC vehicle more realistic. The loudness of the sounds is important to consider, so you may be able to adjust to the area in which you are going to play the vehicles. For a vehicle to be able to release smoke when it fires, it must have a recoil system that will help it do the thing. The features will also help in adding thrill and suspense to the game, which is quite cool.
6. Battery pack
Having a limited time to play can spoil the fun, especially when it takes 5-8 hours before you can get back, playing. One of the best solutions that you can do is to upgrade the battery pack that you have and buy a stronger battery charger. If you want to save yourself from recharging issues, then you should consider going with nitro and petrol RC vehicles, in which you can refuel when it runs out of juice.
7. Remote Control
Of course, the RC should be something you are comfortable using, the more familiar you are with the functions and button placements, the better. There will be a great variety in which you can choose from since you're a beginner go with the one that has a similar look with a joystick- it will give you much advantage.
Don't forget to check our other articles: